Paradise Tattoo Gathering 2011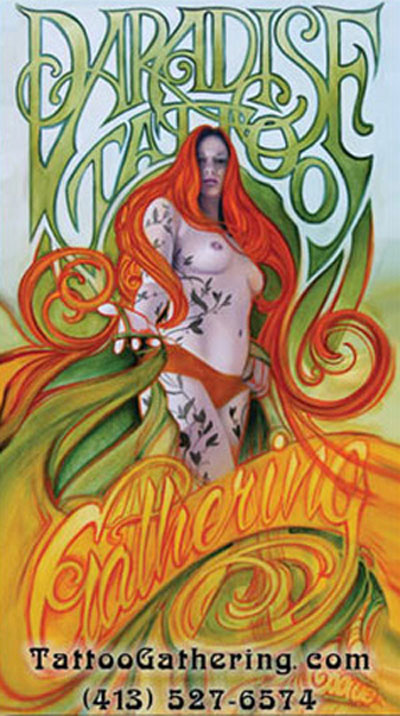 It is time for this year's Tattoo Gathering at Jiminy Peak Mountain Resort in Hancock, MA!! This event is packed with LIVE tattooing, LIVE painting, art related seminars, discussions panels, and critiques that test one's knowledge of art skills and can further such knowledge. If you are in Western Massachusetts September 15-18th, stop by the resort and check out Chet Zar doing live painting or check out a seminar or two.
Detailed information can be viewed on the website!