2012 Conventions Updated!
This year is really going fast, and it just puts into perspective how fast when artists are making plans for tattoo conventions in 2012!! So, here are a few recent conventions added to the ever growing list for 2012.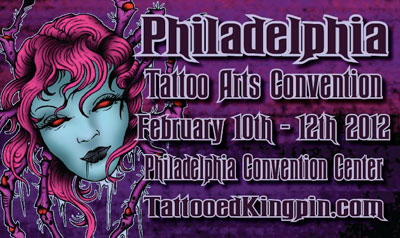 The Philadelphia Tattoo Arts Expo 2012 will be held at the Philadelphia Convention Center this year. Stay tuned for more information and a list of TattooNOW artist members attending.
The St. Louis Old School Tattoo Expo will be coming up on November 11-13 2012. Be sure to stop back for more information!